Regular price
£900.00 GBP
Regular price
Sale price
£900.00 GBP
Unit price
per
Sale
Sold out
At a glance:

Super stable, stiff, and durable - due to MFW construction
Lightweight and easy to pack and transport
Perfect for beginners and advanced users alike
Designed for all-condition use - from waves to rivers
Includes everything you need to get started
Our most stable board yet, the 11'6" is perfect for all uses and conditions, especially those where you might benefit from additional stability, such as SUP yoga, carrying other passengers, or trickier water conditions. The rigidity and stability of the 11'6" offers a confidence-inspiring and forgiving ride - this is a great board for those new to paddleboarding, and more experienced users alike. Featuring our industry-leading MFW (MonoFusionWeld) construction technology, this board is super lightweight, yet super-stiff and incredibly stable - perfect for advanced users and beginners alike. Our kit comes with everything you need to get out on the water.
Not every paddleboard is built equal. At Samphire, all of our paddleboards are produced using our industry-leading MFW, or 'MonoFusionWeld' Technology. In this process, two layers of material are precision heat-welded together, forming one strong layer. This produces lightweight, yet super-stiff boards - meaning an easier, quicker, and more stable paddleboarding experience for you.
About MFW Construction:
Generally, you'll hear of three types of SUP construction - single layer, double layer, and 'fusion' construction - our MFW technology.
Single-layer is the most widely used, and cheapest construction to produce. Seen a super cheap board online? It'll use this basic construction. As you can imagine, it uses just one layer of plastic - so although lightweight, it's super soft and flexible and can lose its shape over time, and in some cases, won't even be airtight. It will visibly bow beneath you in the water, feeling unstable - not great for anyone, especially beginners.
Next up, Double layer. Yes, you guessed it, we're talking two layers of plastic here - literally glued together - not very elegant at all. The result? A stiffer, more durable board, but with all that glue, they're super heavy, and can carry cosmetic imperfections. They're also much trickier to roll and pack away - these can be hard to transport and carry, especially when dealing with bigger boards.
The answer? Our MFW Fusion Tech. Two layers, precision heat-welded into one monolayer. Super stiff - yet super lightweight, incredibly durable, and easy to pack and roll. The best of all worlds, and the downsides of none - and the only construction we trust here at Samphire.
 Specification:
MonoFusionWeld Dropstitch Construction
Large non-slip EVA deck
1 removable fin & 2 moulded fins
Cargo straps
Heavy-duty carry handle
Recommended rider weight: up to 120kg
Maximum recommended load: 180kg
Board weight: 9.5kg
Length: 11'6" / 354cm
Width: 32" / 81cm
Thickness: 5.9" / 15cm
Bag size: 90x42x32cm
Max pressure: 15psi
Contents:
11'6" MFW All Round Inflatable Paddleboard
Samphire Premium Aluminium Paddle
Samphire High Volume Pump
Lightweight Adjustable Carry Backpack
Samphire Leg Leash
Repair Kit
View full details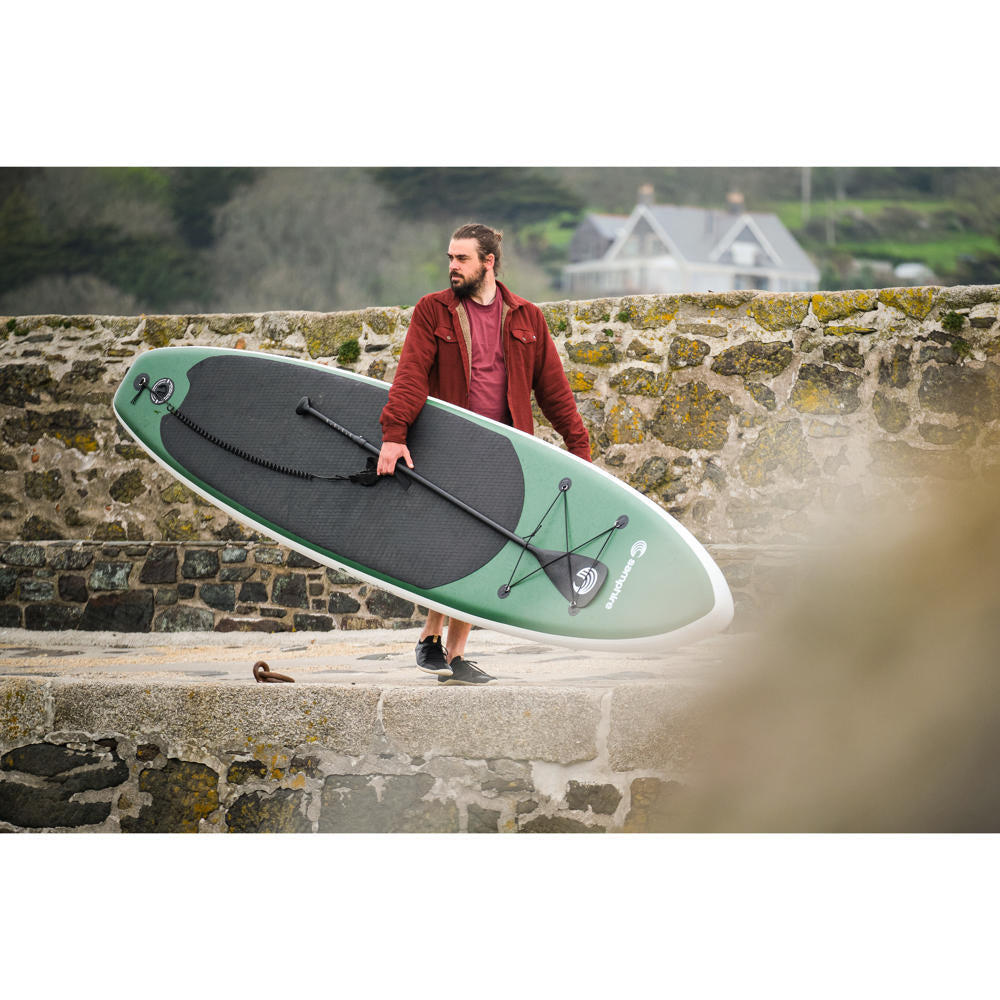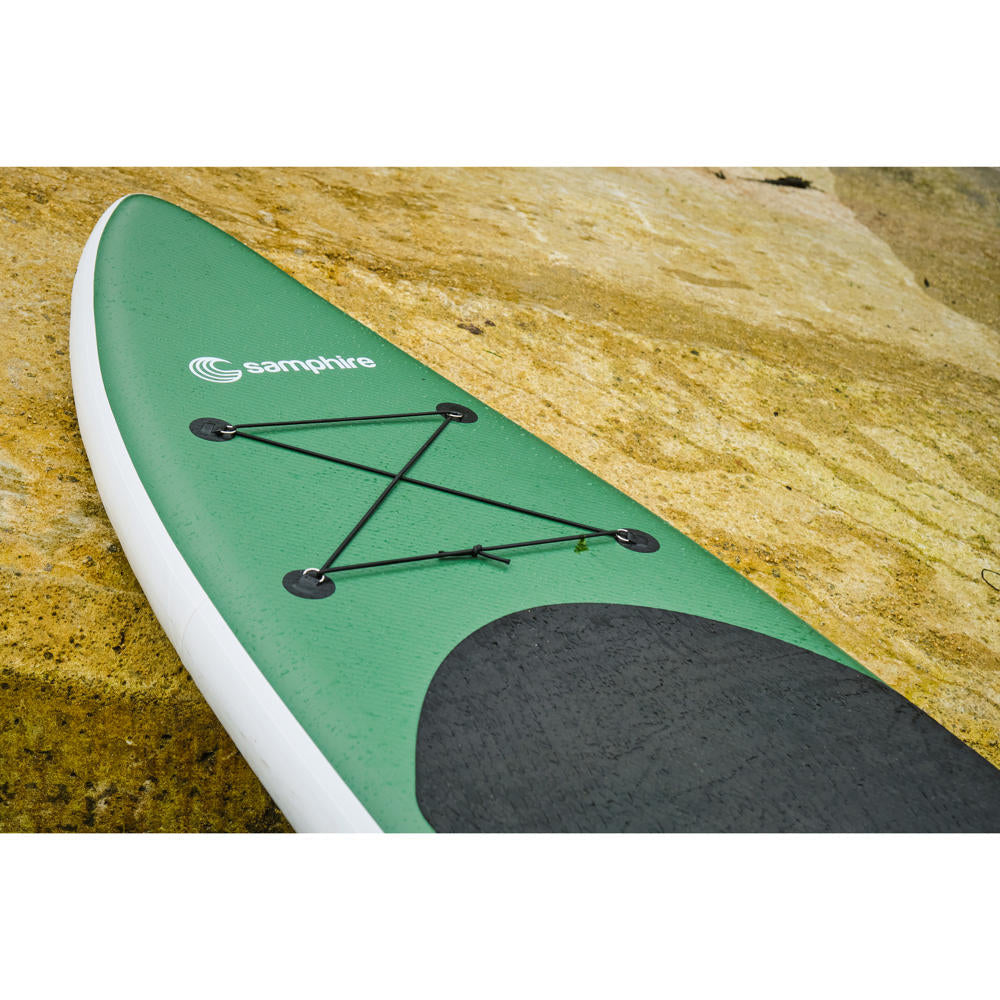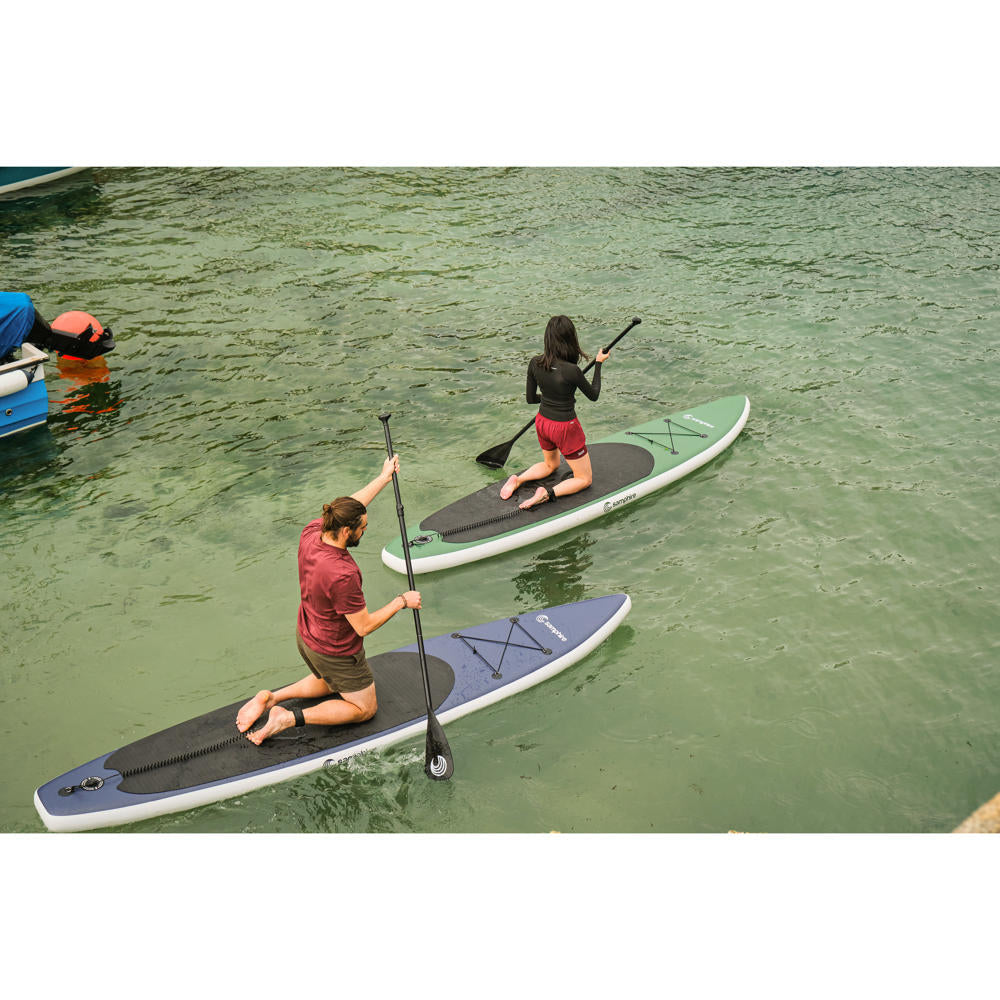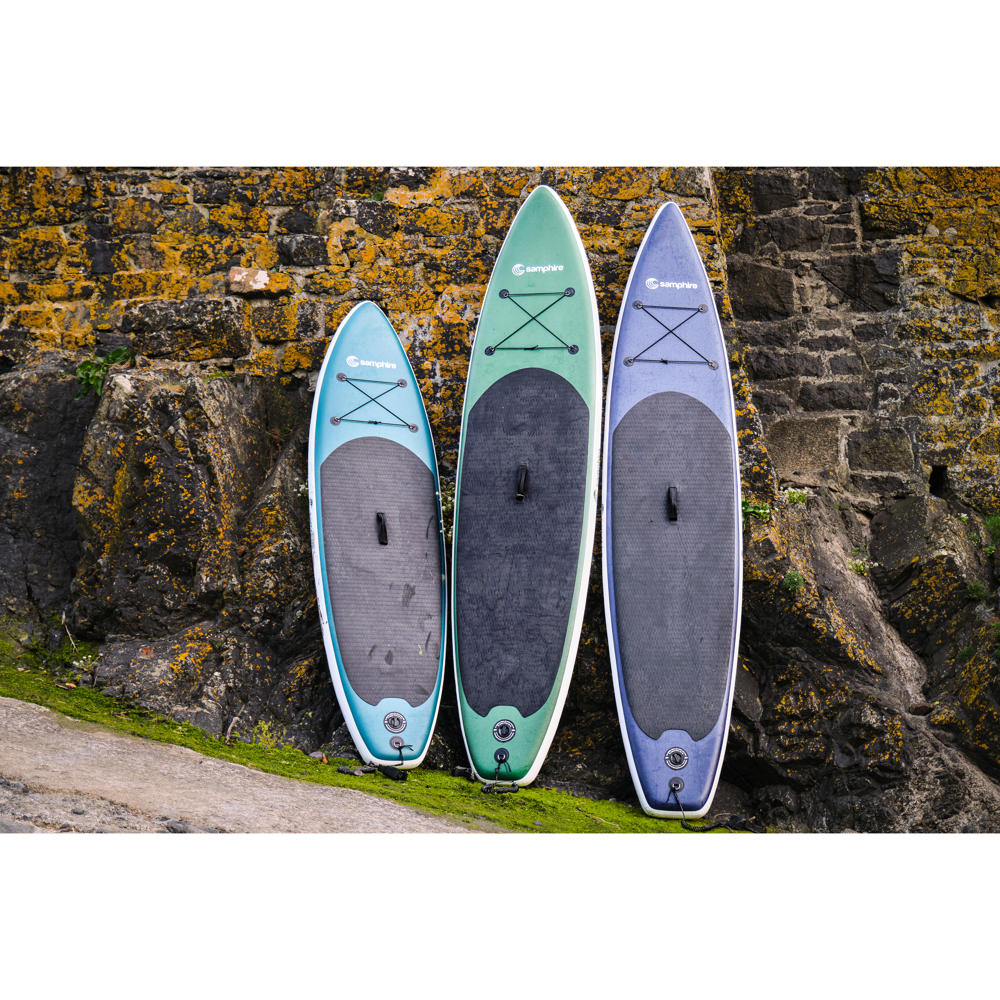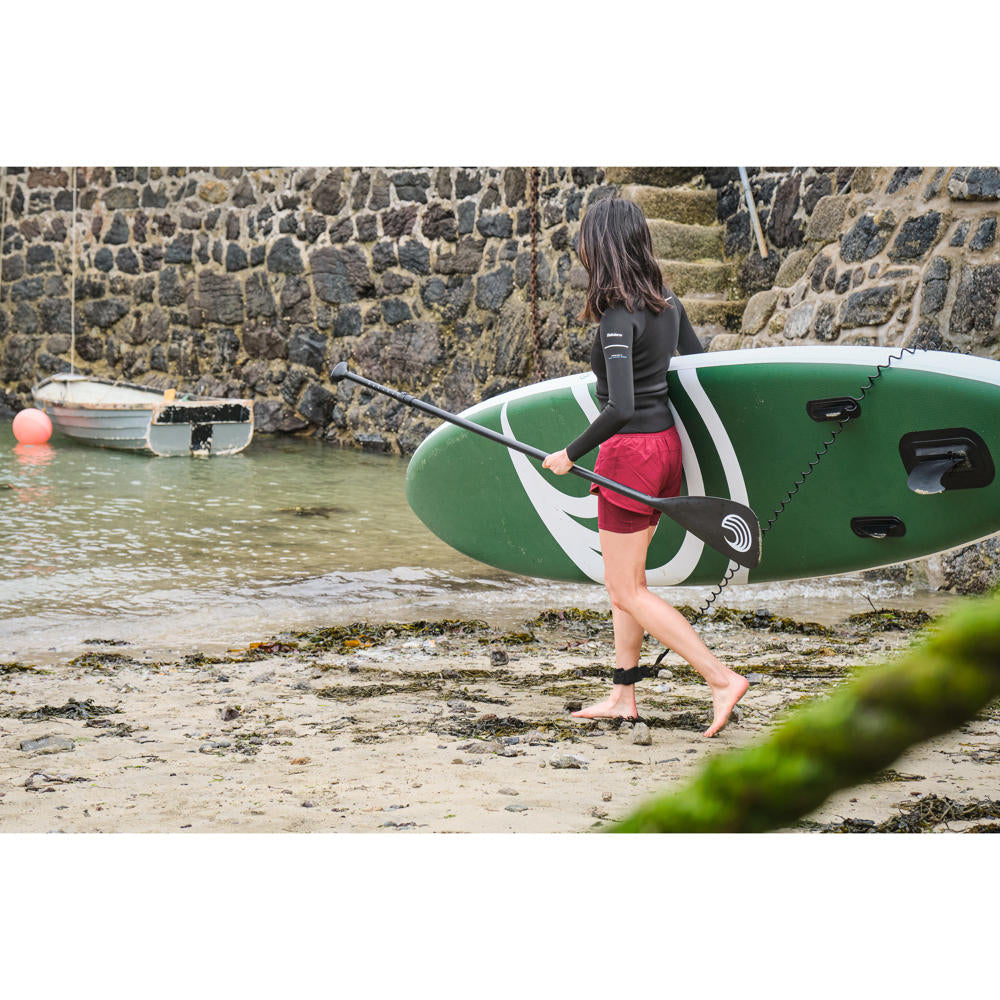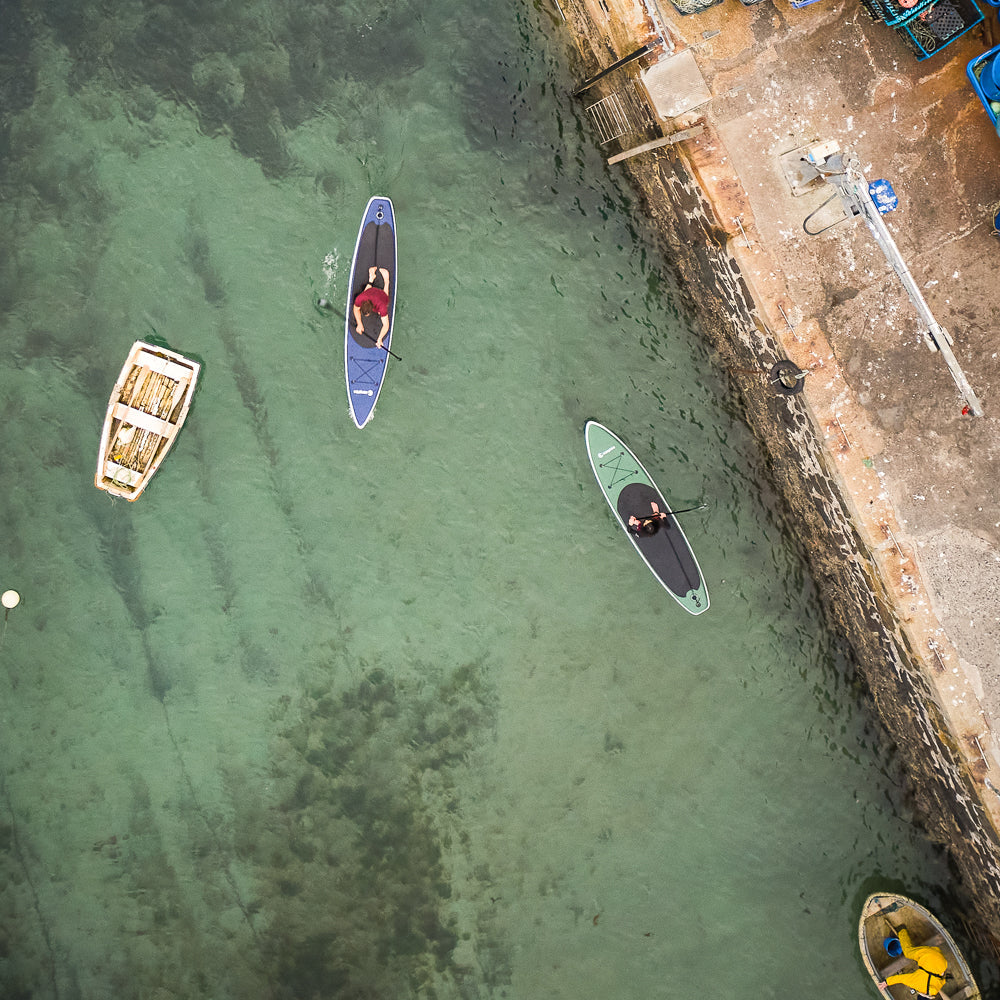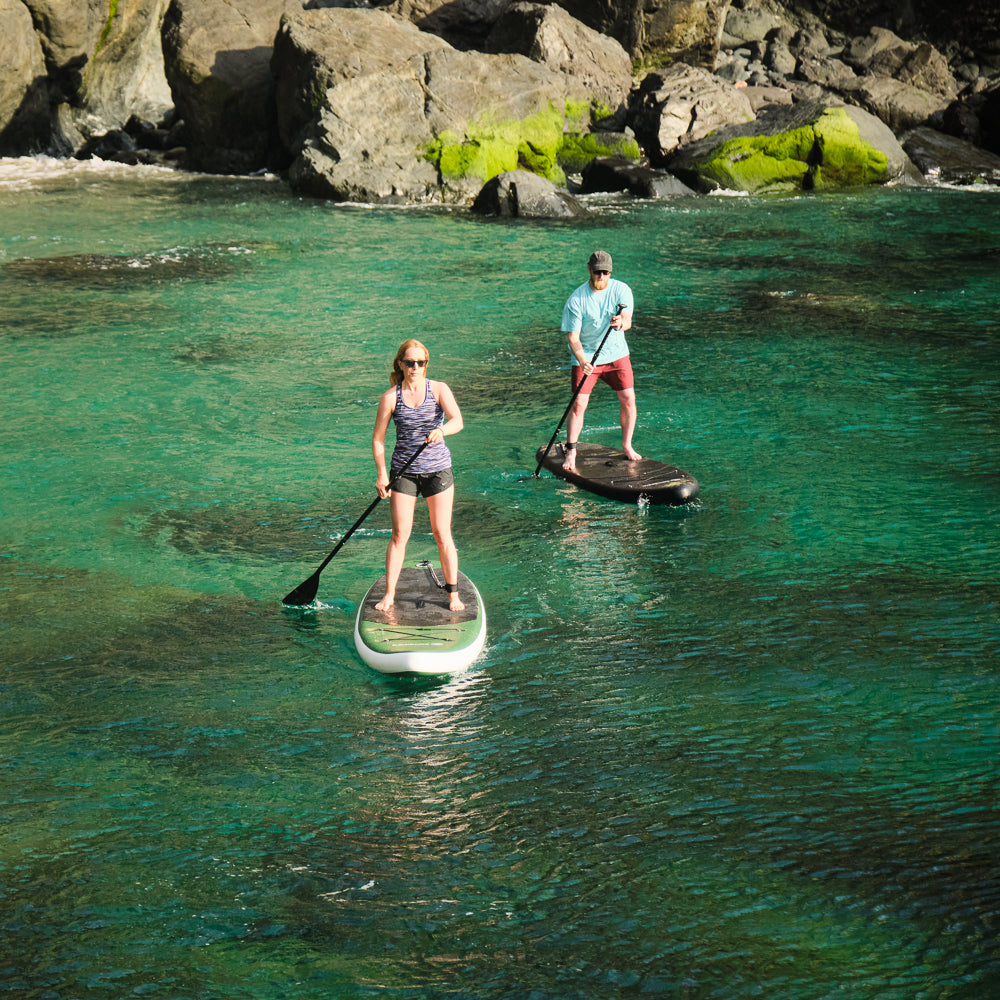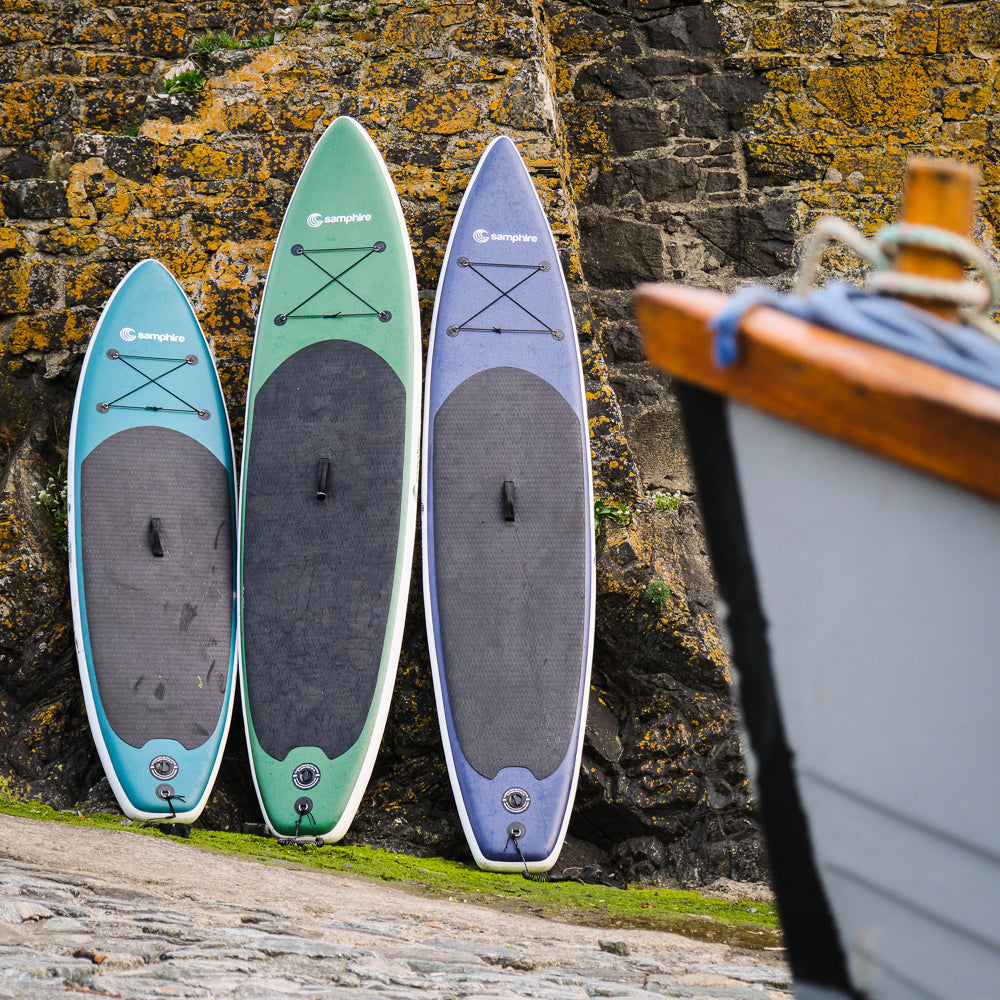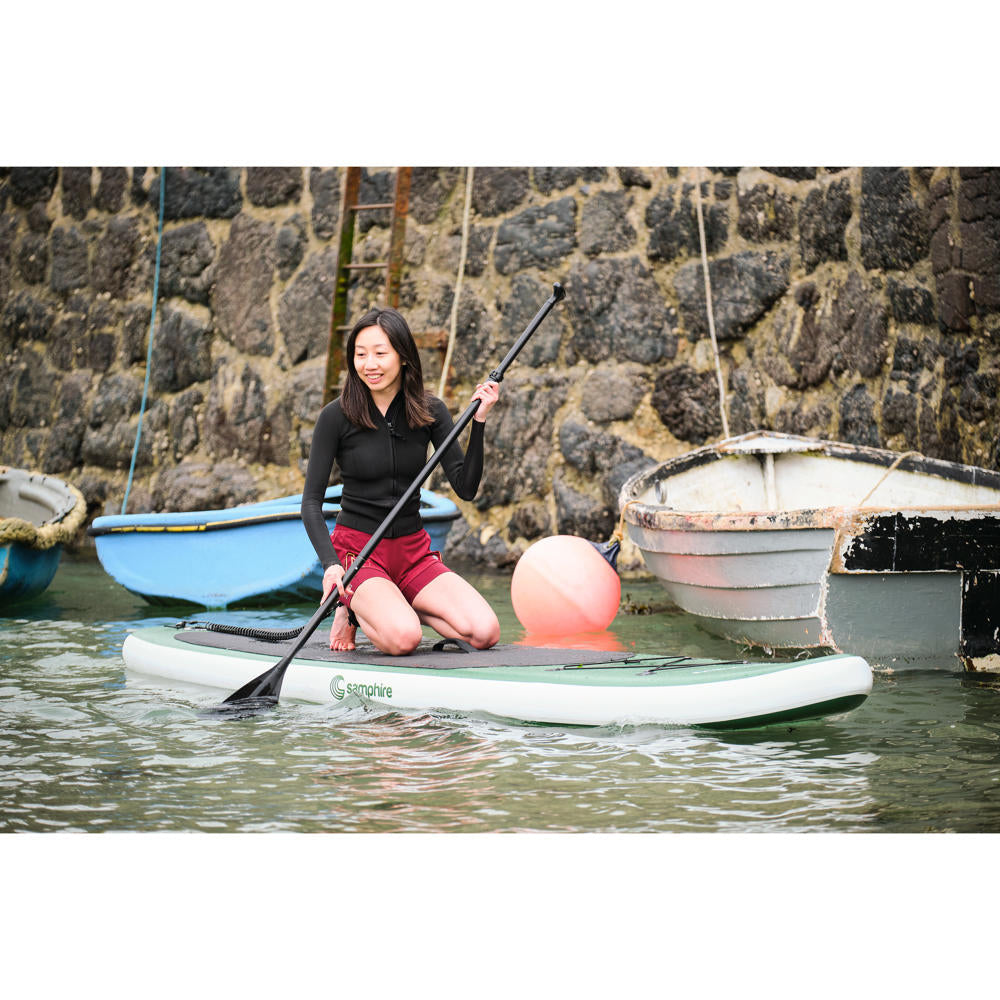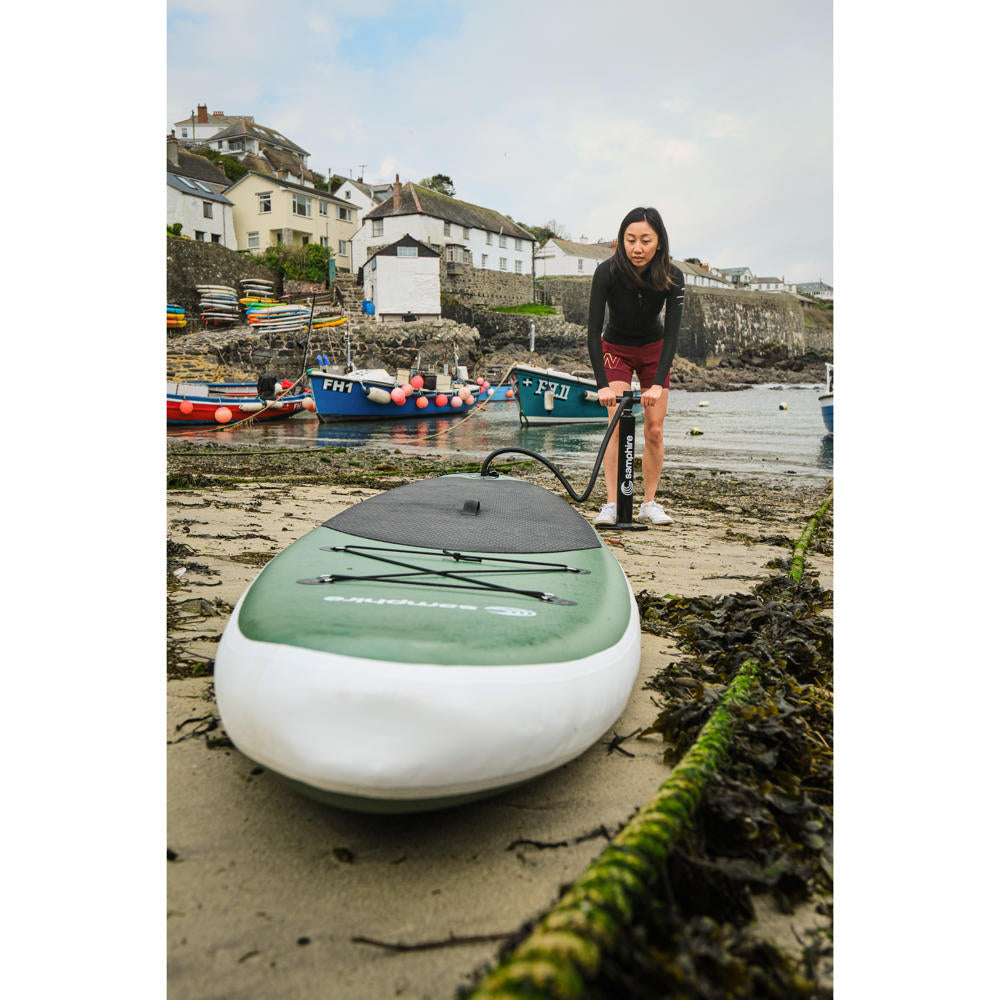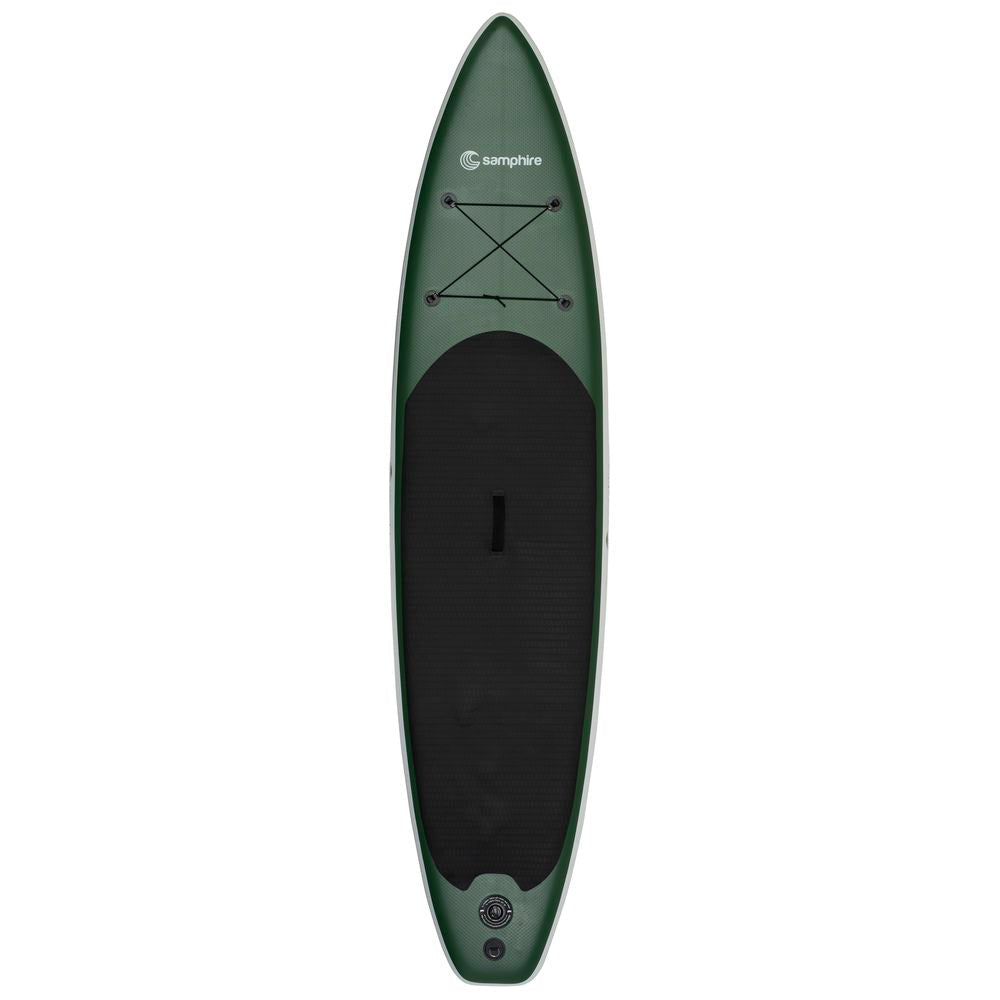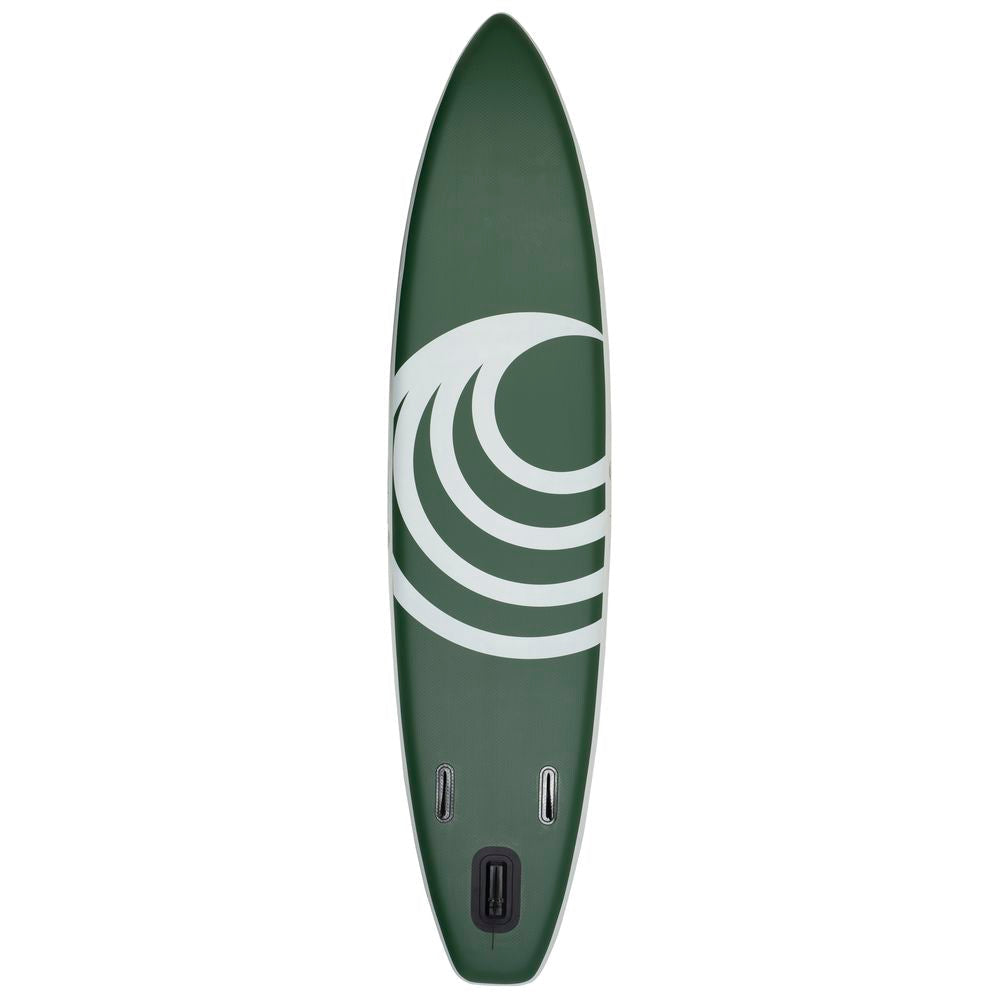 MonoFusionWeld Technology